We're a team of travel junkies but also freelance hospitality and management consultants who partner with holiday home-owners, homestays, and resorts to give travelers an authentic experience no matter where they stay. We provide consultancy and on-site support to our partners to optimize operations and revenues.
Since we have a collective experience of over 50 years and sharp marketing skills, we effortlessly improve visibility, curate and attract relevant and desired audiences. Unlike other aggregators with cluttered interfaces, we lay special emphasis on promoting your properties mindfully and also make ourselves personally available for help at all times.
Sahil Seth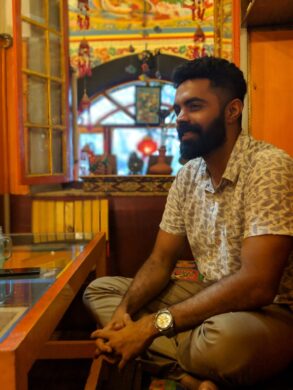 After completing his B.Sc in Hospitality in 2008 from IHM, PUSA, New Delhi, Sahil went on to work in the sales and marketing departments of a number of hotel companies over a span of 7 years. In 2015 he chose to go freelance and co-founded SimplyFest; a community-building platform for young and aspiring entrepreneurs, musicians and artists. Simultaneously, he founded MIAGO and took on consulting assignments in Uttarakhand and Himachal Pradesh to satiate (and monetize) his love for travel and new experiences. Sahil has spent the last 5 years working with varied boutique properties and received a first-hand understanding of running and marketing unique hospitality units.
Most recently, he completed his Yoga Teachers' Training Certification from The International Sivananda Yoga Vedanta Centre (Uttarkashi, Uttarakhand).
Bawa Khanna
Bawa graduated with a degree in hospitality & B.A Hons. from IHM, Aurangabad in 2009.  He subsequently worked with a number of hotel companies in their sales & operations teams before moving into the chaotic world of event management in 2013. He has since founded, operated and creatively fueled Panacea Entertainment and executed corporate & social events internationally. When he isn't busy getting shit done, he spends his time working his colorful magic on canvases, playing the Ukulele or traveling through the mountains to photograph birds and other wildlife. If that wasn't enough, he also plans to take a course on psychology in the near future.
Namrata Marwaha
A hospitality industry stalwart with over 39 years of experience, Namrata is a wizard at setting up, operating, and beautifying hotels. A people's person right to the core, she was responsible for building the winning teams (and standards) that operate some of the finest hotels this country has seen. Through her various stints with giant groups like The Taj Hotels, The Leela Palaces, Hotels & Resorts & ITC Hotels, she has mastered the art of delivering smiles, experiences and operational excellence with an inconceivable sense of ease. Outside of work, she's a certified hypnotherapist, a life coach and lover of slow travel. With MIAGO, she hopes to support and empower smaller hospitality units that promote mindful life experiences.
Smriti Iyer
Smriti has two post graduate degrees; A MSc in Economics with a specialisation in Environmental Economics from TERI School of Advanced Studies (2013) and a Masters in Public Administration in International Development from Harvard University (2020). She has over 8 years of work experience primarily in South Asia, Africa and the United States. In this time, Smriti has worked in the area of creating frameworks to measure and evaluate impact which in turn informs organisations on how to improve their processes. She has a keen interest in environment and sustainability and has recently moved back to India to take on projects that promote sustainable tourism.
Most recently, she received a certification in Climate Action from Harvard Alumni for Climate and Environment and a Yoga Teacher certification from the Yoga Institute, Goa.
Saurabh Gahlot
Born and raised in picturesque Bikaner, Rajasthan and a graduate of Russian literature from JNU, New Delhi, Saurabh is a true thrill-seeker in the real sense of the word. His thirst for adventures and experiences has seen him do solo bicycle rides through and across the length of the country. In 2019 he rode his cycle from Bikaner to Vizag over a period of 16 days. His itchy feet have also seen him walk across the serene ranges of Garhwal and Kumaon. Most recently he got together with Sahil to walk a grueling 210 kms from Bhimtal to Munsiyari over 8 days.
For the rare times that he has feet planted in a single place, Saurabh serenades our guests with stories from his adventures and covers of his favorite poets & musicians and once in a while some of his own beautiful compositions. If you're lucky you might just get the chance to have a cup or two of his hand-beaten coffee.