Here's a fresh and exciting upgrade to Rajasthani hospitality that we didn't know was needed, say hello to Daspan House!
Upcycled from a 1921 home (to a lot more than its original glory) and operated by a young, energetic and hands-on team, this boutique space is always abuzz with conversation, eclectic world music and the occasional exhibit or performance. A heady cocktail of old and new, conceptualized, curated and shaken by an ultra cool restauranteur-designer duo.
Hidden away in a quiet and friendly neighborhood, the house welcomes you with its vibrant décor, a roof-top pool, a mysterious bar and a cheery restaurant, all speckled with locally made custom furniture and keenly collected artefacts. Each corner and every space has a story to tell, and so does Siddharth Daspan, the designer who returned home to Jodhpur after a long stint in Italy to live out his curious dream.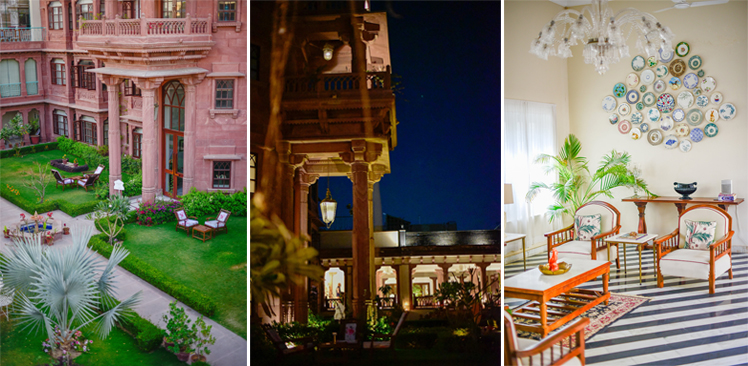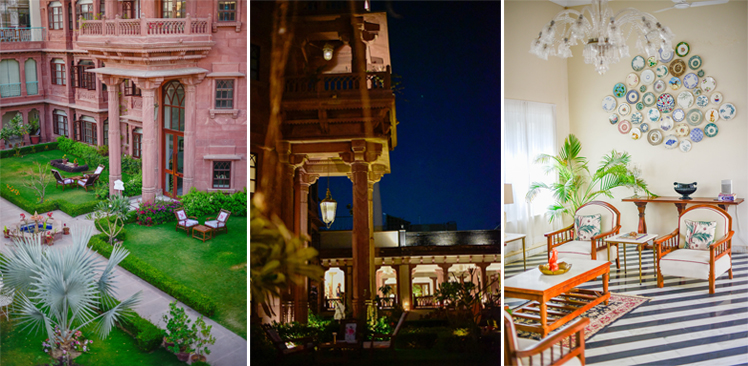 Rooms:
The 100-year-old intricately carved structure houses 18 uniquely styled rooms with beautifully designed windows opening into the garden. With an eye to detail, all rooms are put together with refurbished furniture, frames & artwork. With varying and evolving individual characters, no two rooms & no two visits will ever feel (or look) the same.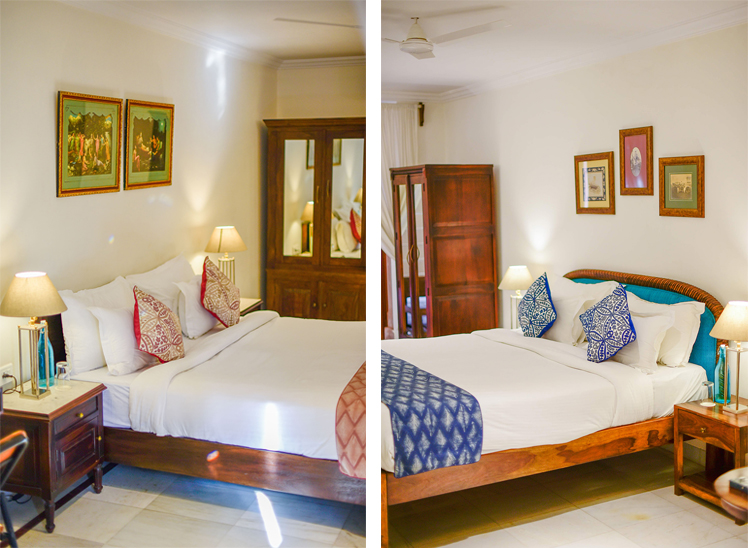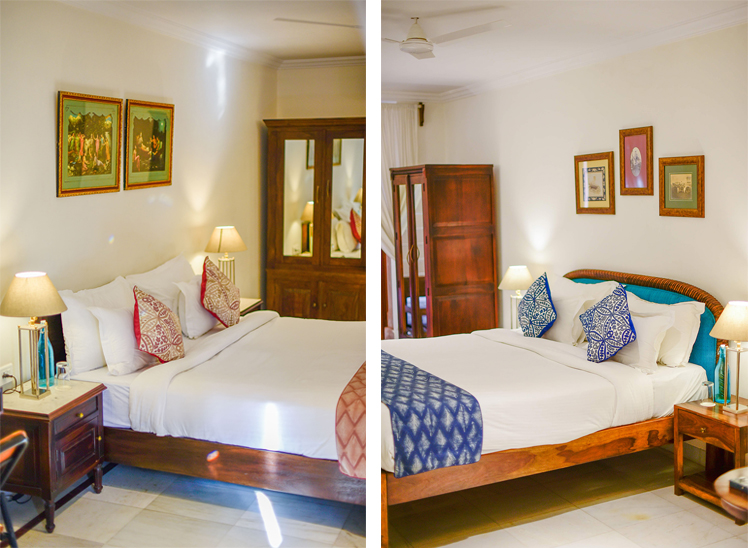 Available on request.