Syalna is a stunning Himalayan hamlet located in the Uttarkashi district of Uttarakhand, disconnected from civilization (both literally and metaphorically) for the lack of a motorable road. Visit Syalna to experience a real self-sustained Garhwali village, a culture that has thrived in isolation and remains preserved in a time gone by.
As mountain lovers, we've explored the breadth of the mountains in India over the years. But when we touched ground here in Syalna, we knew we had stumbled upon somewhere special. Here was a place untouched by the usual trappings of commercialisation – there are no cafes, no hotels, no cars, just the Himalayan wilderness, as nature intended; perhaps like the beautiful places travellers now flock to in droves, once used to be.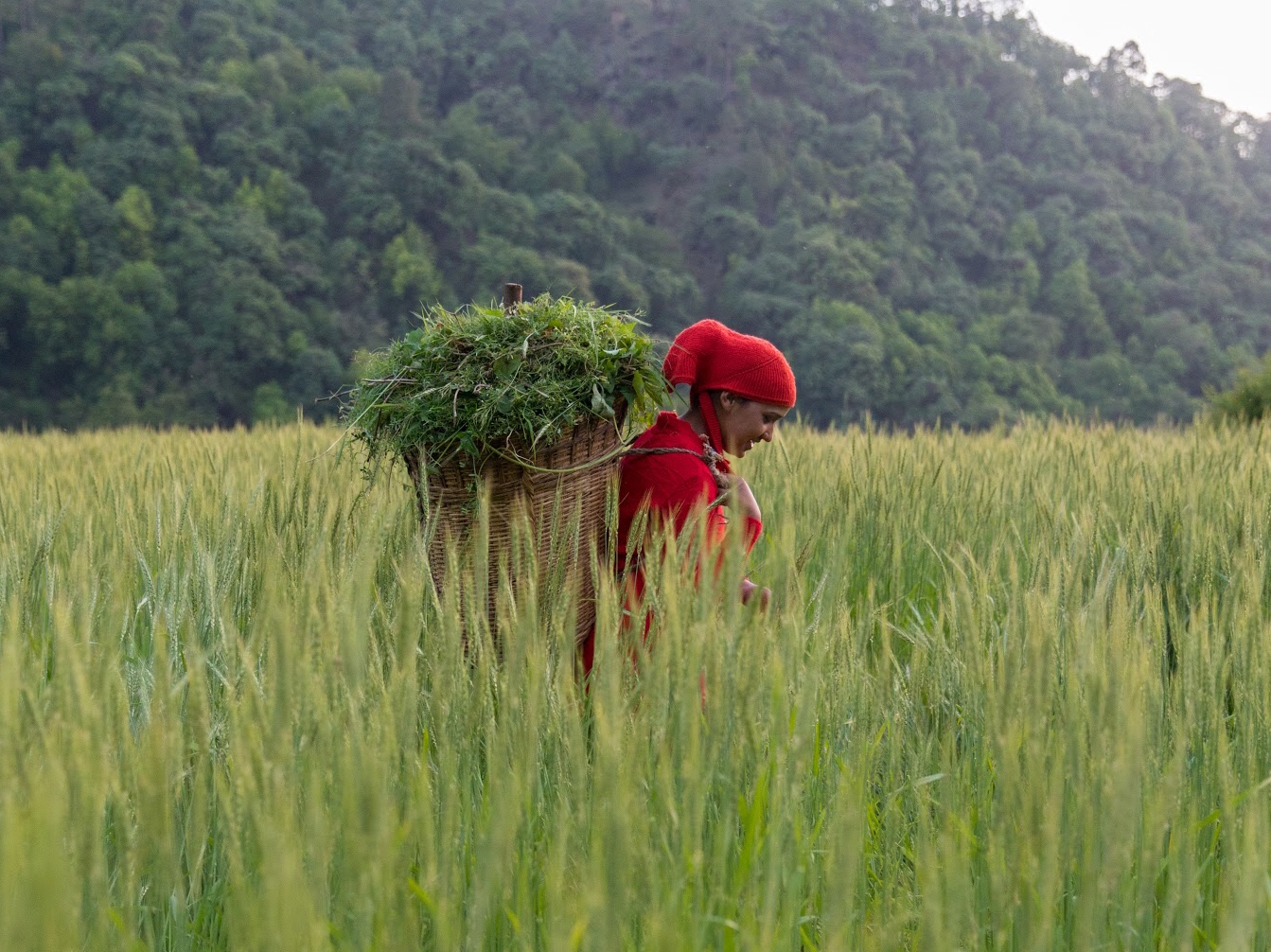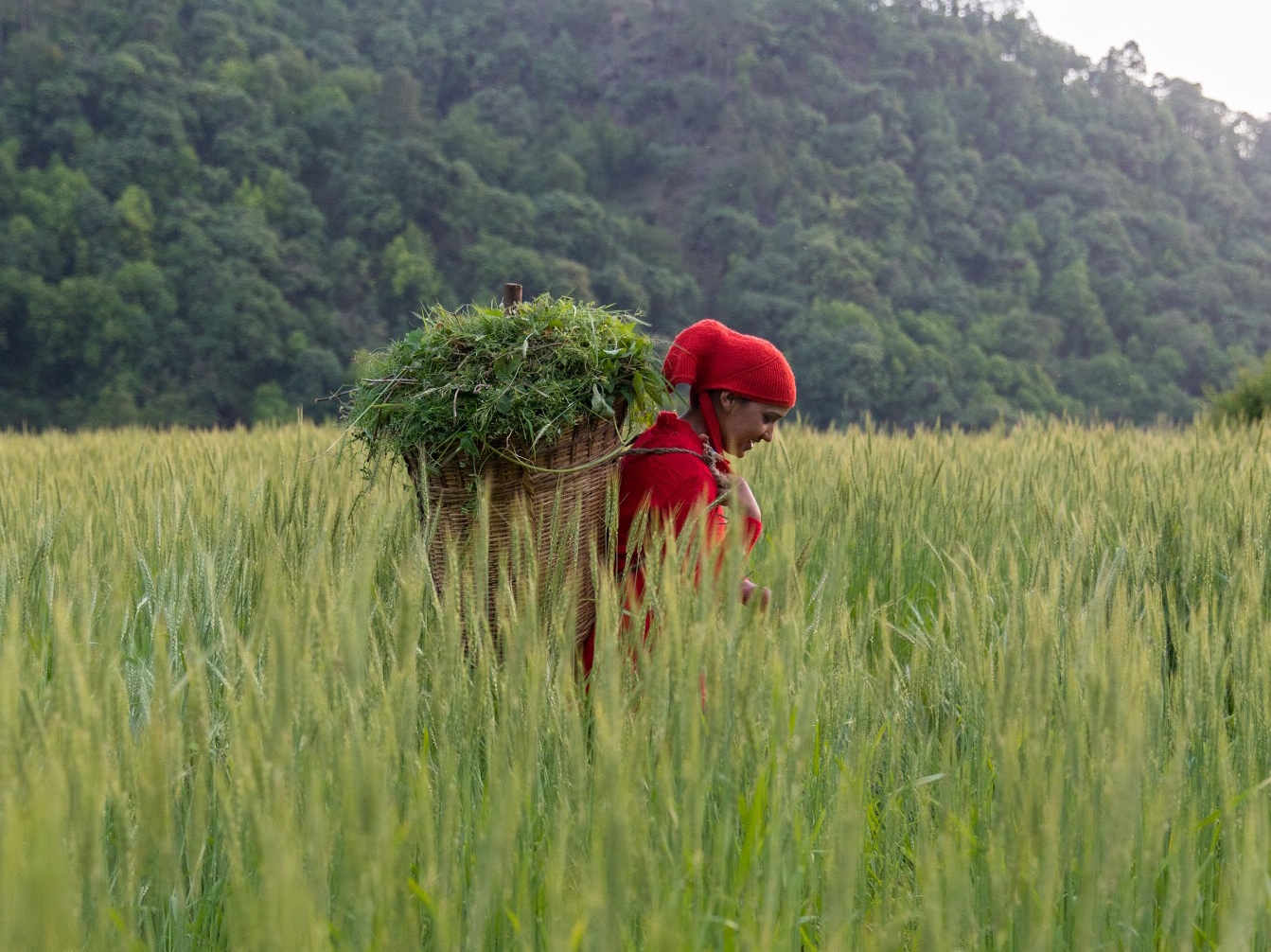 Stay in a restored 'Chhani'
In a project that took us roughly 6 months to complete (and was delayed by another 2 years by the pandemic), we restored and converted one of many abandoned cow-sheds (known as Chhanis locally) into a beautiful experiential home. Made entirely with upcycled Deodar wood, mud & stone, this home gives you a window into rural mountain life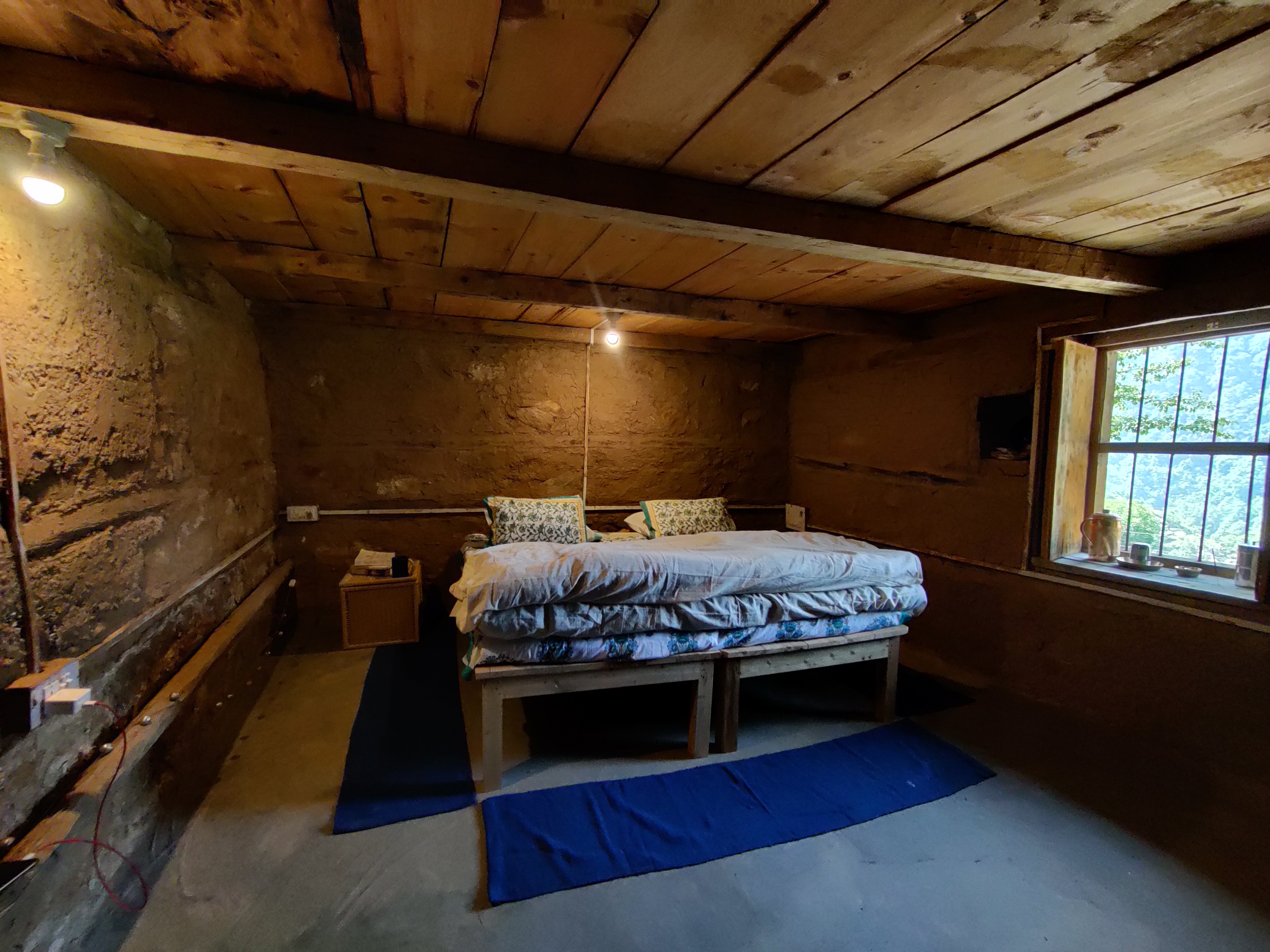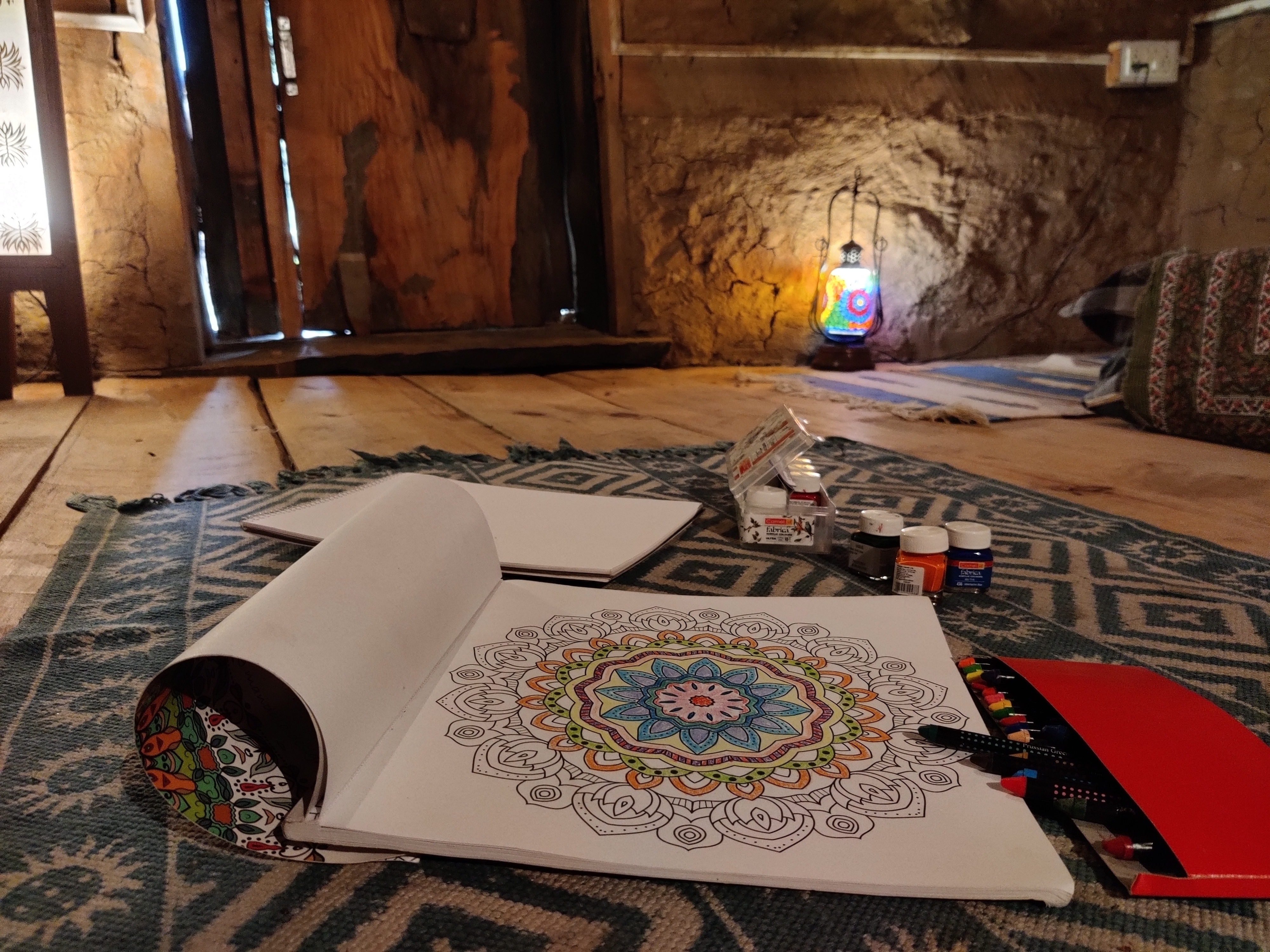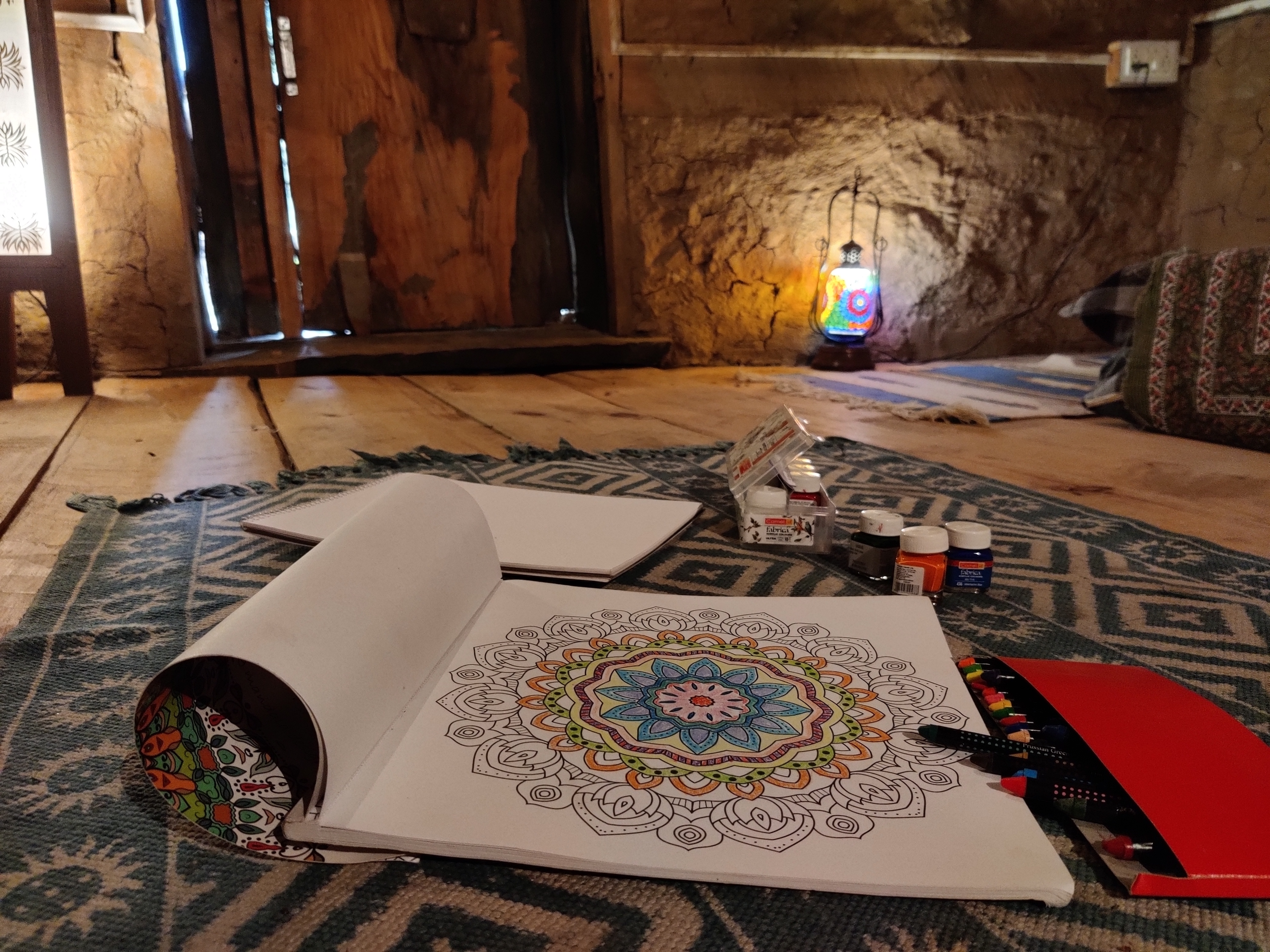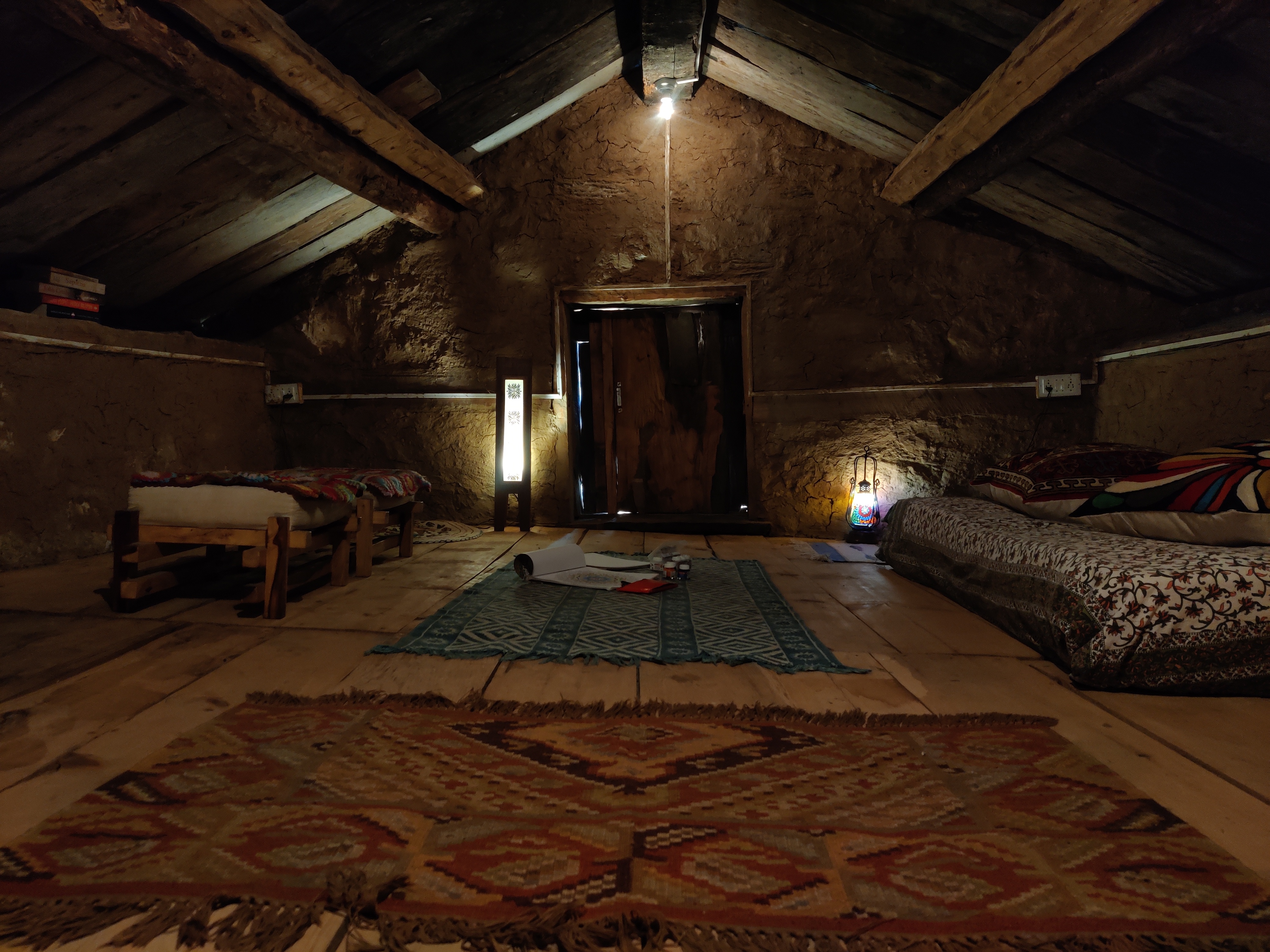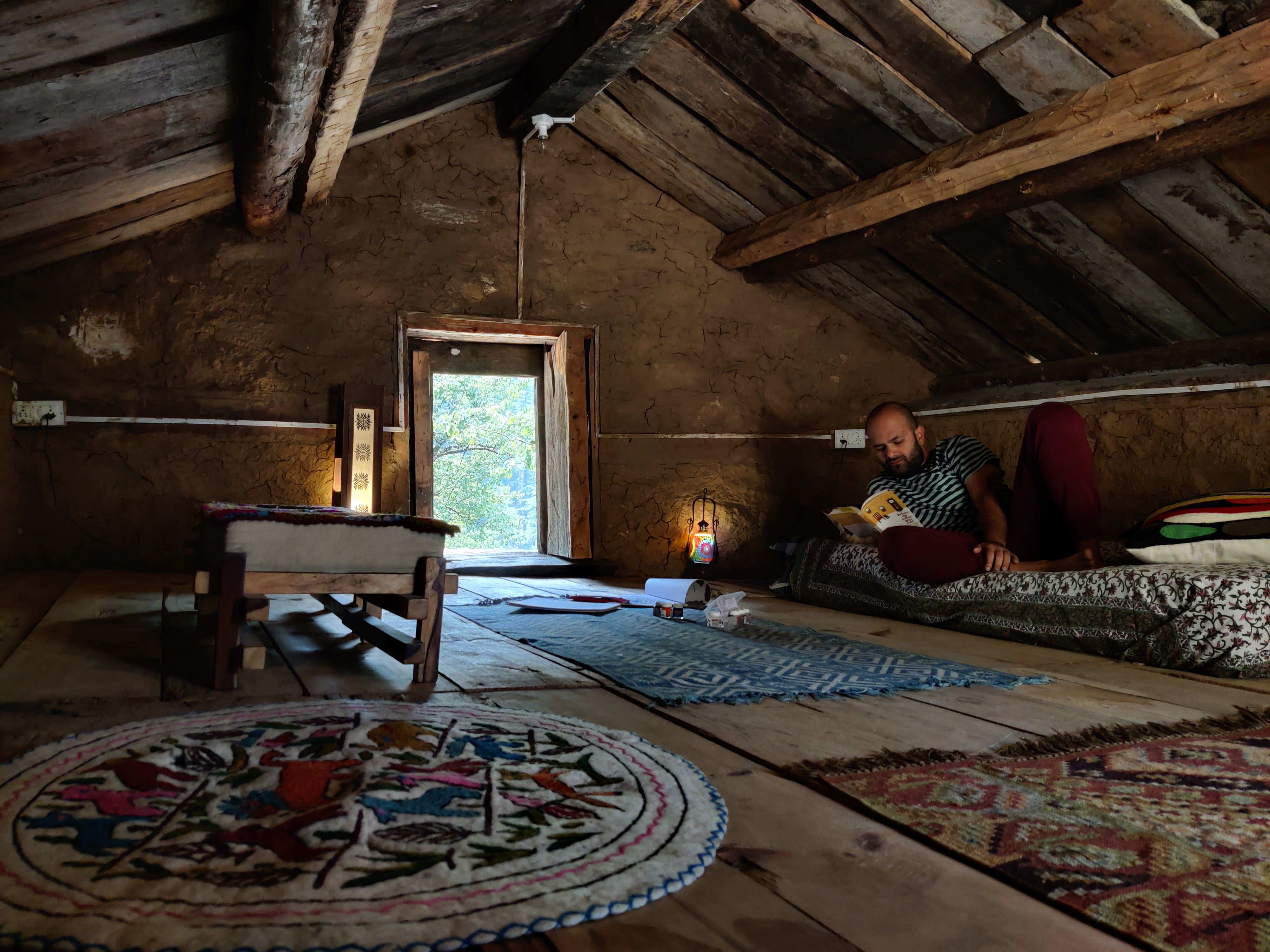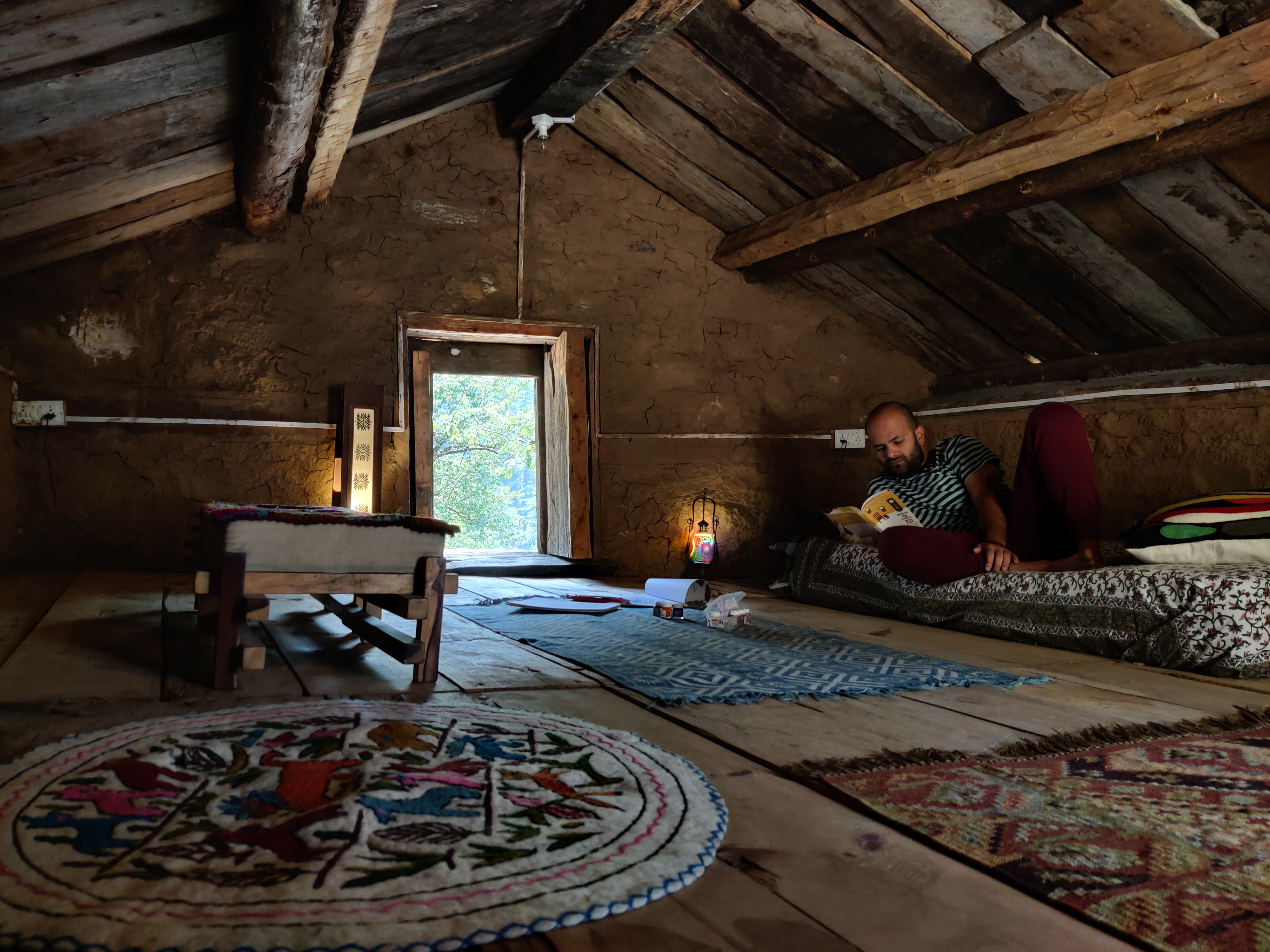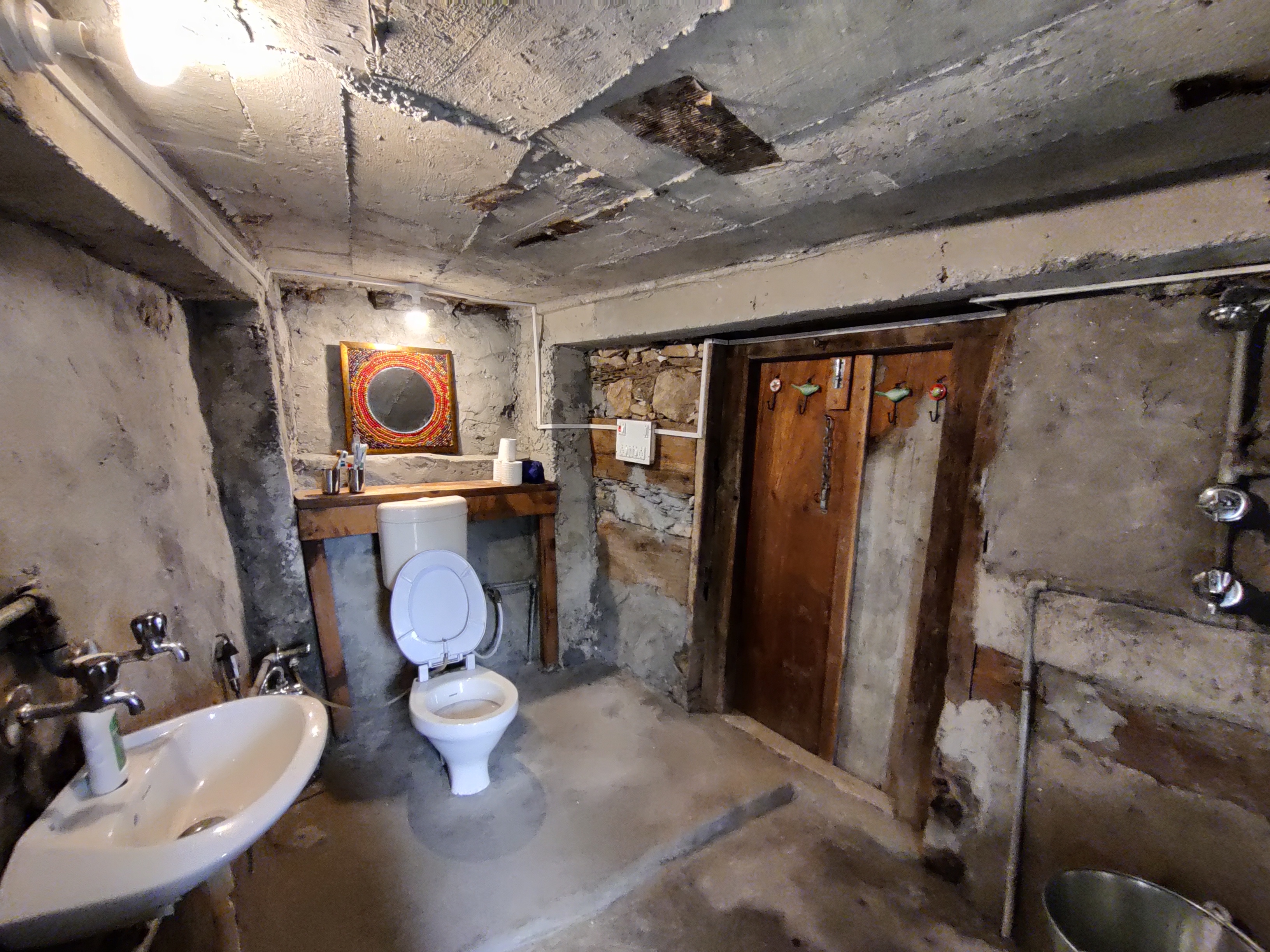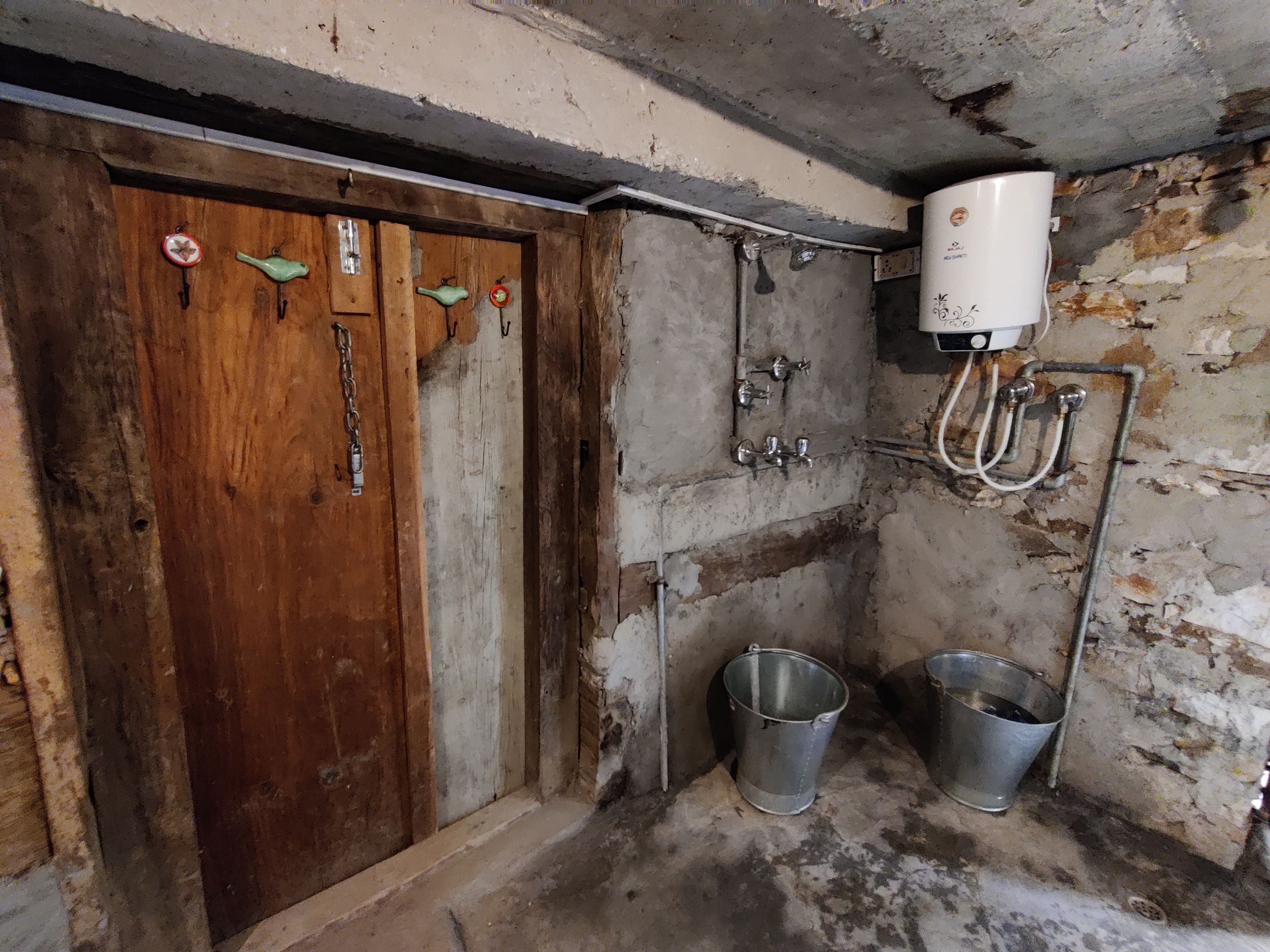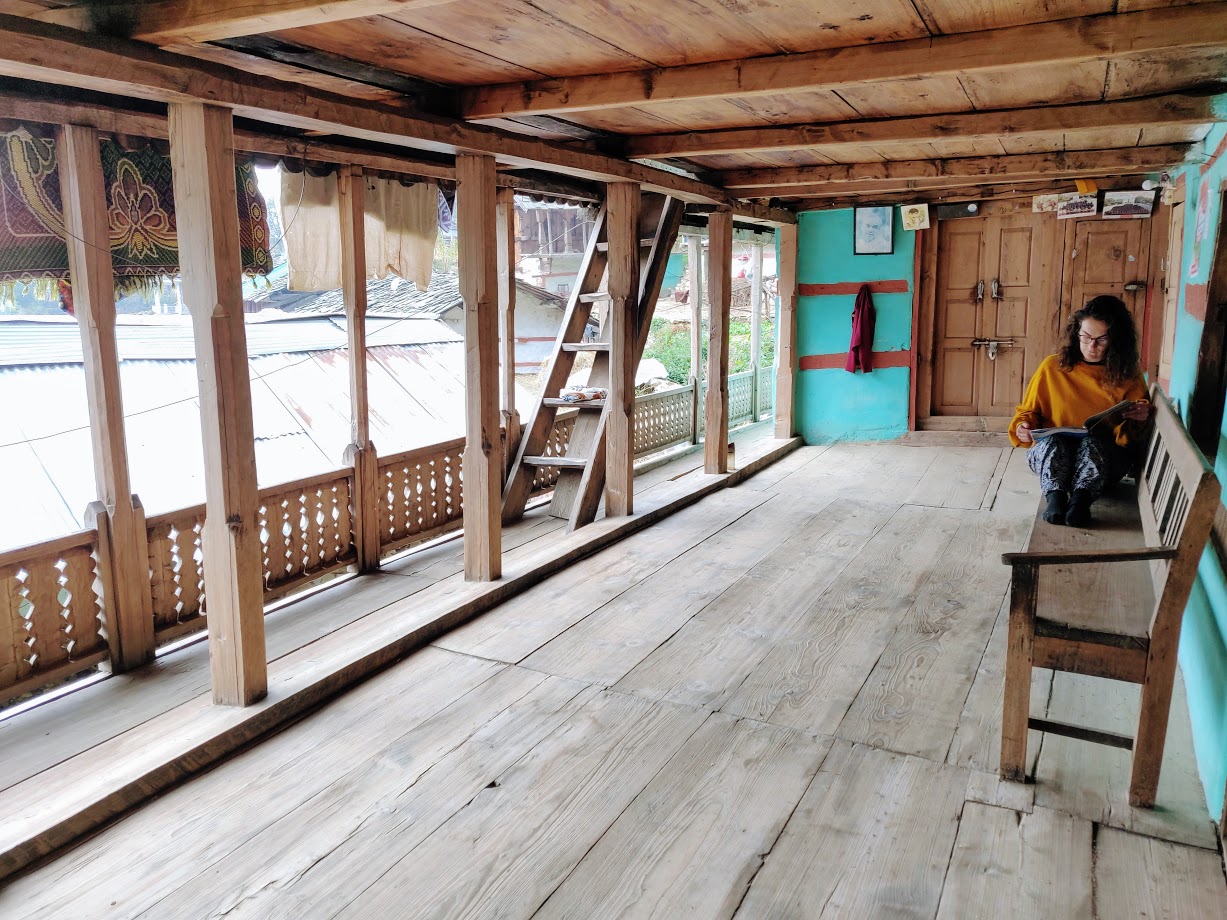 Rates:
All-inclusive Price: INR 2,500 per person per night*
All proceeds collected aid our Community Program initiatives.
Price includes all meals and accommodation and all meals  (farm-to-table, organic, and typically prepared on a clay chulha in a local family's kitchen). The price also includes as many experiences as you want to include in your trip – guided hikes, multi-day treks, camping trips, wilderness excursions, yoga classes (up to two a day), traditional, organic farming experiences, cultural activities and workshops, photo walks and more. A list of available experiences will be curated for every booking, subject to weather and availability.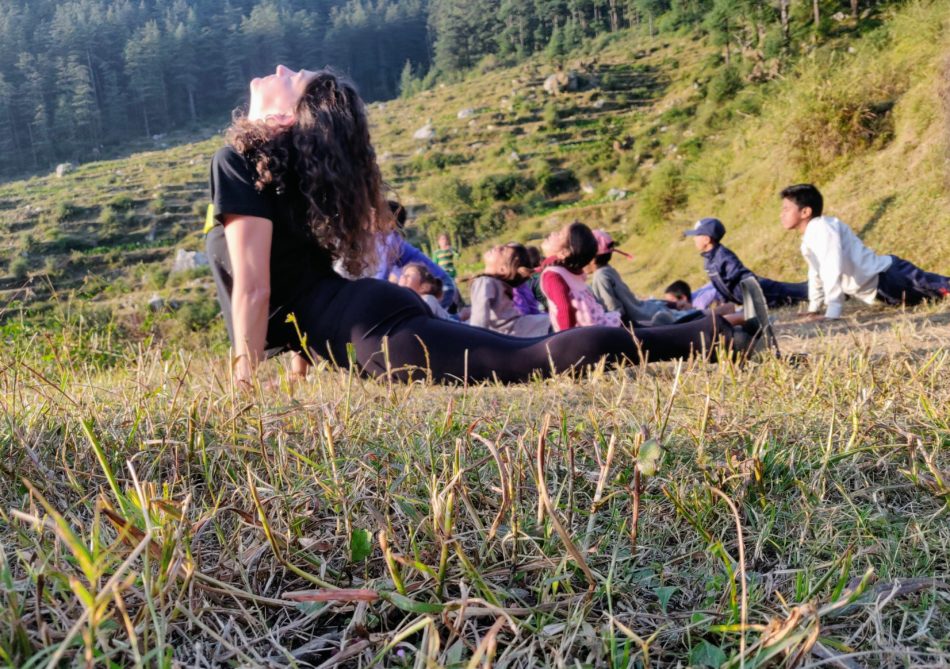 The people of Syalna are extremely social and will invite you for (multiple) cups of tea and often offer food and whatever's growing in their backyard. If you are looking for some quiet time, we can point you to places where you are less likely to meet people.
*If you are staying for longer than 6 days, get in touch with us for our long-stay deals and volunteering opportunities. Price does not include transportation to and from Syalna.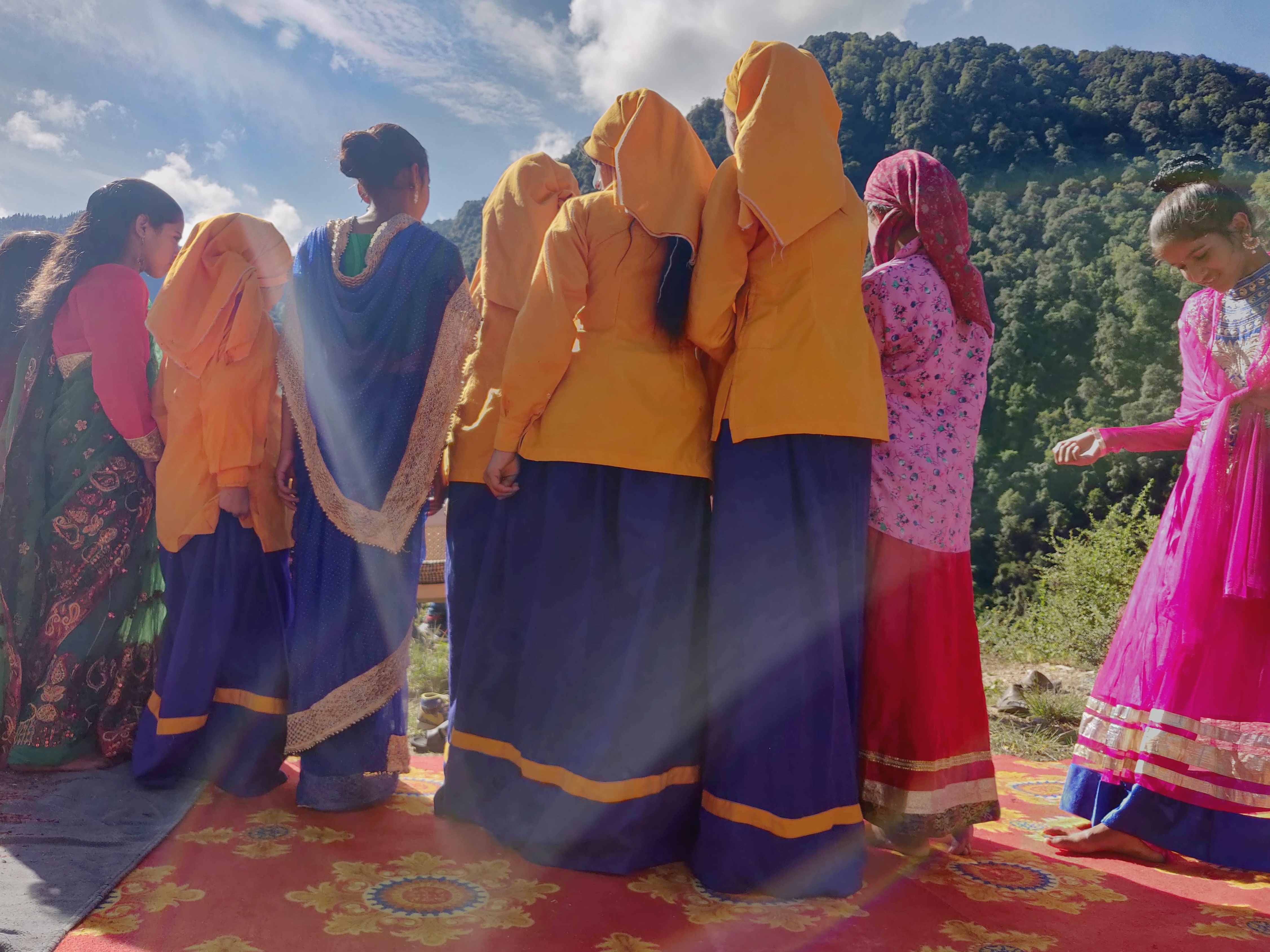 How to reach
Syalna is located about 6 to 7 hours away from Dehradun.
Route – Drive/Bus from Dehradun to Kharadi via Barkot. Walk or shared cab from Kharadi to Syalna.
Nearest train station: Dehradun
Nearest major bus stop: Barkot
Nearest local bus stop: Kharadi
Kharadi to Syalna:
The only approach to the village is on a recently carved out 'kaccha' road  lined with open meadows and fields of wildflowers, picturesque farms, oak, cedar and pine forests, gushing streams and panoramic views of the Himalayan ranges.